Functioning in society again
At Yes We Can Youth Clinics, we help young people, whom we call 'fellows', to overcome their cannabis addiction and to live and function in society again in a meaningful and fulfilling way. We teach young people how to slowly tear down the wall that they have built, and how to regain their strength.
Learning with and from each other
During group sessions and sharing daily sports and outdoor activities, the fellows with a cannabis addiction and other mental health issues learn with and from each other. They work on personal goals, give each other feedback and practise what they have learned. We also pay a lot of attention to the fellow's family, by means of our Family Coaching & Counselling programme. Our team consists of therapists, psychiatrists, psychologists, medical staff, experience counsellors and youth coaches, among others. They all stand next to the fellows, offering guidance and support. They also offer hope and encourage fellows to stick to the intensive treatment.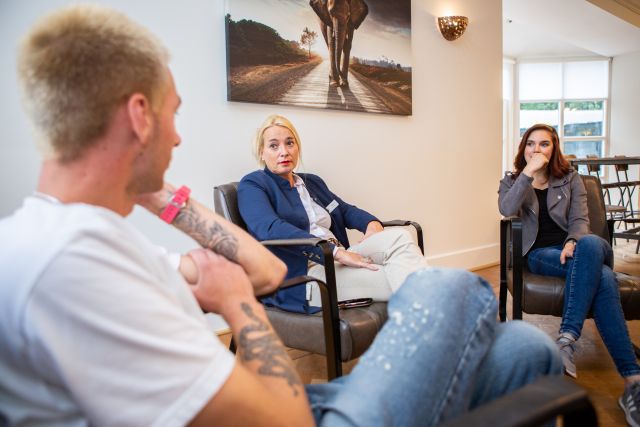 Working on a new perspective
Our treatment therapy focuses on the problems underlying the addiction (What is the underlying pain?) and uses a step-by-step model to help these fellows work on gaining a new perspective. We do not shy away from confrontation. It is precisely by holding up a mirror that we can help the fellows in their process. The experts by experience have had similar problems. They know better than anyone how to really reach the fellows.
Group sessions, sports and games, cognitive behavioural therapy and motivational interviewing are integral parts of the treatment. The dynamics of the group, the commitment and involvement of our team, and the realisation that they are not alone, help the fellows to achieve lasting behavioural change.
A typical day for a fellow in recovery
We offer a very extensive programme to all of our fellows. And although every day is different, we've created the schedule below to give you an idea of what a typical day looks like for a fellow in recovery at Yes We Can Youth Clinics.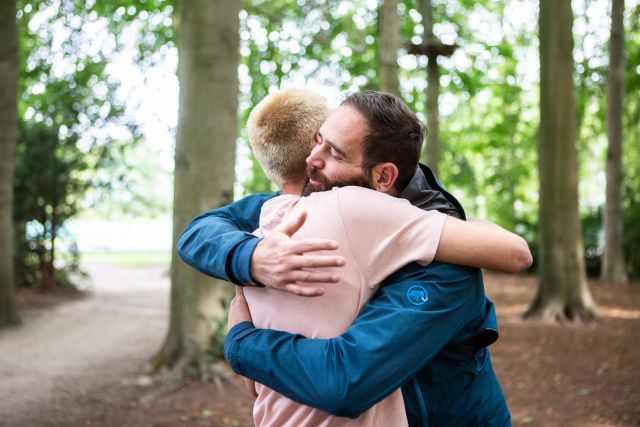 Register for an intake
Would you like to register someone suffering from a cannabis addiction for an intake now? Please fill in our intake form. If you have any questions, please don't hesitate and call us at +31 (0)85 02 01 222.
Intake form