What constitutes drug addiction?
Drug addiction is when a person is mentally and / or physically dependent on drugs, when his / her life revolves around acquiring and using them, and when any attempt to cut down or quit fails. This applies to any substance, whether it be cannabis, cocaine, speed (amphetamine), XTC, magic mushrooms, LSD, GHB or heroin.
Drug addiction and young people
Young people are especially vulnerable to the effects of drugs. This has to do with the development of the brain. In young people, the brain is still growing. Frequently being under the influence in order to suppress certain feelings can also hinder personal and social development.
Young people who are addicted to drugs have often had bad experiences, for example, traumatic experiences, such as bullying, exclusion, assault and abuse. The effect of the drugs may stimulate, numb, or alter the addict's consciousness (some drugs have a mixed effect), which results in them being able to escape from their problems for a while.
Young people are often aware of the risks that drugs present. They would like to quit taking drugs but, in the end, they are not able to reduce or stop taking them. In such cases, intensive treatment in a clinic can offer a solution. At Yes We Can Youth Clinics, our multi-disciplinary treatment team offers 24/7 help with addiction, within a safe and positive environment.
We see that drug addiction often goes hand in hand with other problems, such as a depression or anxiety disorder. We specialise in dealing with these multiple problems. Our mission is to offer young people a new perspective, with the motto, 'Yes we can' - 'Yes, we can change'. Partly thanks to the dynamics of the group, young people are given the strength and the will to change.
Common addictions
We treat many different addictions. Many of our employees are experts by experience and have been actively addicted themselves. That is why they can connect with the fellow in a unique way. Common addictions that we treat are:
Characteristics and symptoms of drug addiction
The characteristics of a drug addiction vary widely and depend in part on the type of drugs a person uses. Young people who use marijuana are often 'slow', forgetful, giggly and have heavy arms and legs. Young people who use XTC, speed or cocaine are at first energetic and talkative and a few days later, they are sombre, exhausted and irritated.
Drug use causes reduced judgment, mental confusion and sleeping problems. In addition, many drugs enhance the state of mind. For example, dissatisfaction can turn into depression and fear can turn into panic. Feeling sick, nausea and vomiting are also common.
In the longer term, habituation and dependence occur. When not using drugs, withdrawal symptoms occur, such as sweating, fever, insomnia, gloominess and flashbacks.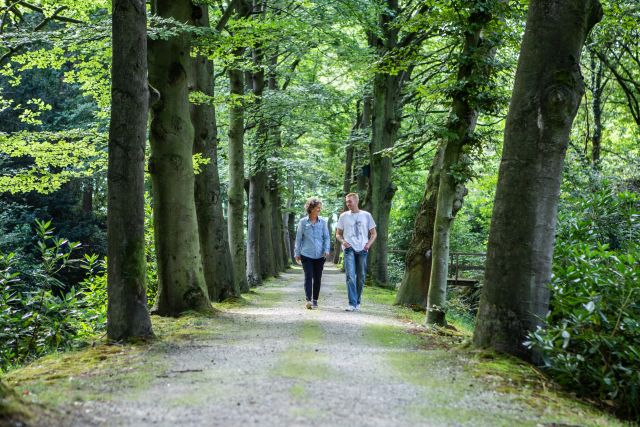 Consequences of an addiction
Socially, young people often experience disrupted relationships and feelings of loneliness. Problems arise at school or at work. Results deteriorate, or it is no longer possible to be present or on time. In addition, money problems often arise because the young person spends all his / her money on drugs. This only exacerbates the problems.
Long-term consequences of drug use include severe fatigue, an increased risk of infectious diseases and organ damage, for example.
Breaking the habit
The experienced and professional team of Yes We Can Youth Clinics can not only map the addiction for, but also with the fellow. Together they can look for ways and possibilities to learn to deal with it so that the adolescent leaves his or her destructive life behind them forever and chooses for a wonderful, abstinate future.
Treatment of addiction or problematic substance use
At Yes We Can Youth Clinics, we help young people, whom we call 'fellows', to overcome their addictions and to live and function in society again in a meaningful and fulfilling way. We teach young people how to slowly tear down the wall they have built and how to face a new future with confidence and strength.
Learning with and from each other
During group sessions and sharing daily sports and outdoor activities, the fellows learn with and from each other. They work on personal goals, give each other feedback and practise what they have learned. We also offer a special programme for the families of our fellows.
Our team consists of therapists, psychiatrists, psychologists, medical staff, experience experts and youth coaches, among others. They all stand next to the fellows, offering guidance and support. They also offer hope and encourage fellows to stick to the intensive treatment programme.
Working on a new perspective
Our treatment therapy focuses on the problems underlying the drug addiction (What is the underlying pain? How do you deal with it?) and uses a step-by-step model to help these fellows work on gaining a new perspective. They receive a workbook for this. The future is also extensively discussed. What are your goals? How do you commit to these goals? How can you prevent a relapse?
We do not shy away from confrontation in the steps towards change. It is precisely by holding up a mirror at the right moment that we are able to properly help the fellows in their process. Many young people and many of our employees have (had) similar problems. Everyone is struggling or has struggled. This provides confidence and the strength to recover.
Our individual therapy includes cognitive behavioural therapy and motivational interviewing. Each fellow has a regular therapist who knows him / her very well. There are several one-on-one sessions during the week.
Our treatment, step by step
Let us start by emphasizing that if you have any questions, any at all, you can always contact us. We cannot stress enough that we are always there for you, whether you sign up for a treatment in our clinic or not. You can reach us by phone from Monday to Friday from 9:00 a.m. to 10:00 p.m. and on Saturday and Sunday from 10:00 a.m. to 4:00 p.m. (GMT +1) via phone number: +31 (0)85 02 01 222. After business hours – weekdays after 6:00 p.m. and on the weekends – your call will be forwarded. Please note that it might take longer than usual to answer your call. If we cannot answer the call right away, please leave a message and we will call you back as soon as possible. You can also fill in our contact form.
You can register for an intake by filling in the intake form. As soon as we received the registration, a Case Manager from Yes We Can Youth Clinics will contact you to schedule a personal intake.
After your initial contact with one of our Case Managers, we normally do get a pretty good picture about the current situation and what might be needed. Admission, however, can only take place after a full 4-hour assessment by our intake team consisting of a counsellor, psychologist and psychiatrist. During intakes, we appreciate the presence of at least one parent/carer. For legal and safety reasons, intakes are always done in the Netherlands.
Yes We Can Youth Clinics is truly a 'once-in-a-lifetime' experience. Like we promise in our treatment video, we will be there for your child, for you and for the rest of the family, right by your side, listening and helping. Unconditionally. Like we did for thousands of other 13 to 25 year olds and their families before you. Our treatment team will do everything it takes to help realise permanent change. Both fellows and parents/carers will learn everything they need to know about the nature and impact of their behaviour. The future will be discussed extensively. How to plan, spend and use your time? What are the goals in life? What to do when facing difficulties? Together we will search for answers during a highly intensive 10-week programme.
After completing the 10-week residential programme in the Clinic, fellows have to face the most critical phase of the treatment process. They have rebuilt self-confidence, are motivated again, feel more energetic and are ready to make new plans. At the same time, they are insecure because they may have changed, but their social environment has stayed the same. For that reason, it is essential they receive a great level of support during this period.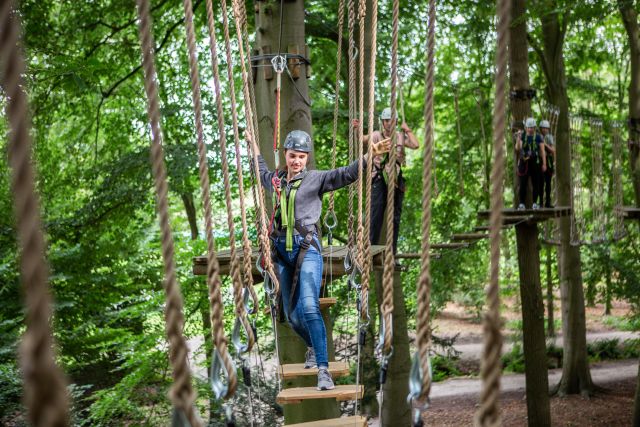 Drug Addiction and Medication
The young people who come to our clinic are sometimes on medication for their addiction and other problems. This medication includes drugs, such as, Nalmefene and / or anti-depressants such as SSRIs (selective serotonin reuptake inhibitors).
However, here at Yes We Can Youth Clinics, we believe in treatment without the use of medication. The idea behind this is that we want to treat 'the real fellow', instead of the fellow who is under the influence of drugs. This is the best way to reach the fellow's deep, underlying pain. This is the most effective way of carrying out our treatment.
Responsible phasing out
We strive to reduce any medication that the fellows are already on to zero or to as little as possible during treatment. This is done in phases under the watchful eye of our psychiatrists. We also adhere to abstinence from drugs or alcohol. This may seem difficult at first, but our intensive programme and the unwavering support and motivation of the entire treatment team help the fellows through. The positive, challenging environment, complete with sports and games, also helps them to let go of their 'old habits'.
After they have left the clinic, fellows are often able to cope with much less medication, or even none at all. And they remain completely drug-free.
Register for an intake interview
Would you like to register a teenager or young adult (aged 13-25) for a treatment at Yes We Can Youth Clinics? Please fill in our intake form and we will contact you to schedule a personal intake interview.
Intake form