Does my child suffer from a depression?
Although depression is a serious illness, it can be treated. A depression is far more than an off-day or "the blues". Teenagers and young adults suffering from depressions often feel isolated, lonely and misunderstood. Normally, they will show signs of neglect: at school, at home, at the sports club. Some may even resort to alcohol, drugs or pornography. Each child is different and it will also display different symptoms at different times in different settings. It is not uncommon for children to be diagnosed with both depression and an anxiety disorder, or depression and general anxiety. About half of the people diagnosed with depression are also diagnosed with an anxiety disorder.
Symptoms of depression:
Do you think your child might have or develop a depression? Get to know the symptoms first.
Vocal outbursts or crying

Difficulty concentrating

Irritability or anger

Increased sensitivity to rejection

Changes in appetite — either increased or decreased

Changes in sleep — sleeplessness or excessive sleep

Physical complaints (such as stomach-aches, headaches)

Reduced ability to function during events and activities at home or with friends, in school, at extracurricular activities or in other hobbies or interests

Feelings of worthlessness or guilt

Continuous feelings of sadness and hopelessness

Social withdrawal

Impaired thinking or concentration

Thoughts of death or suicide
What causes a depression?
A depression can have several causes. Some young people or young adults have a predisposition to depression. Negative events in the past (for example sexual abuse or psychological abuse) or negative social events (bullying or exclusion) can also be the cause of depression.
Treatment of a depression
At Yes We Can Youth Clinics we help young people to overcome their depression and teach them how they can live and function in society in a pleasant way again. We help teenagers and young adults with a depression to slowly break down the wall they have built around them and rebuild their positive feelings. Yes We Can Youth Clinics aims to reduce any medication that the teenagers or young adults already receive to zero or as little as possible during the treatment.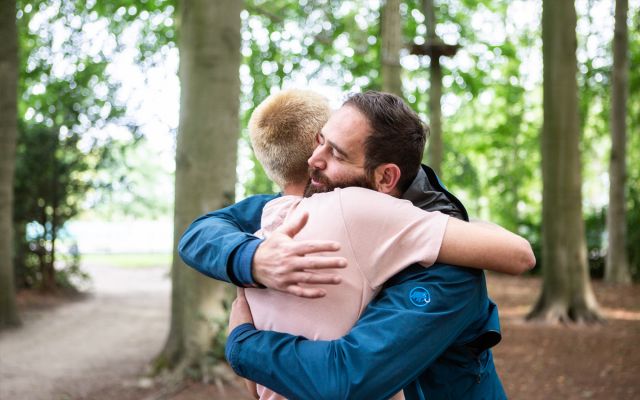 Contact us
Yes We Can Youth Clinics can effectively treat teenagers and young adults who are suffering from a wide variety of mental health issues. If you have any questions, any at all, you can always contact us. We cannot stress enough that we are always there for you, whether you sign up for a treatment in our clinic or not.
You can reach us by phone from Monday to Friday from 9:00 a.m. to 10:00 p.m. and on Saturday and Sunday from 10:00 a.m. to 4:00 p.m. (GMT +1) via phone number: +31 (0)85 02 01 222. After business hours – weekdays after 6:00 p.m. and on the weekends – your call will be forwarded. Please note that it might take longer than usual to answer your call. If we cannot answer the call right away, please leave a message and we will call you back as soon as possible. You can also fill in our contact form.
Register for an intake interview
Would you like to register a teenager or young adult (aged 13-25) for a treatment at Yes We Can Youth Clinics? Please fill in our intake form and we will contact you to schedule a personal intake interview.
Intake form