What is impulsive behaviour?
People who exhibit (problematic) impulsive behaviour have few inhibitions. They simply do what comes to mind without thinking about the consequences their actions may have. They have less control over their behaviour, which often gets them into trouble.
Young people and impulsive behaviour
Young people who exhibit impulsive behaviour are often very active and restless. They disrupt other people's activities and easily get caught up in high-risk situations, such as alcohol and drug use. Often, they love the tension and excitement and they feel the urge to give in to destructive behaviour.
The consequences of this behaviour do not only affect the young person, they also affect loved ones and other authority figures, such as teachers and sports coaches. They are constantly stressed about how to deal with their child or pupil and how to prevent situations from escalating. At some point, they do not know what the best course of action is, and nothing helps anymore. This is when professional help is necessary.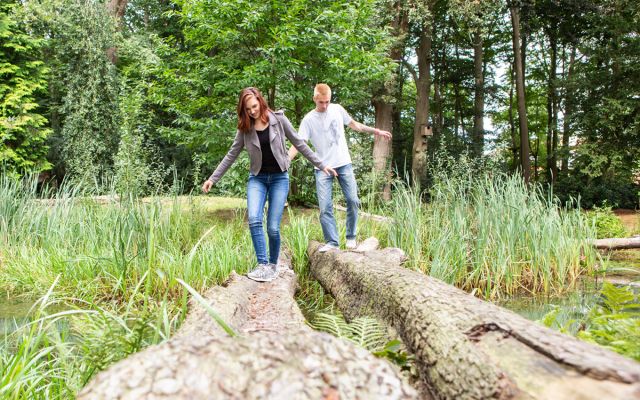 Treatment of impulsive behaviour
At Yes We Can Youth Clinics, we teach the fellows how to deal with impulsive behaviour, and we help them to make a change so that they can function well in society again. We do not look at the 'labels' they were given in the past or the things that they have done 'wrong', but instead, we look at their talents and qualities. We examine their past (What is the background underlying this behaviour?) and we focus on their future (Where do you want to go? What do you need to get there? How do you remain strong?).
Various forms of therapy
In group sessions, fellows learn to acknowledge that they have a problem and give each other feedback. These sessions are led by experience experts who, like the fellows, have also struggled with these problems themselves. They are able to empathise fully with the fellows and are living proof that change is really possible. There is a lot of recognition, which makes fellows realise that they are not alone.
In addition to group sessions, there are daily sports and outdoor activities, which teach young people to work together and push their boundaries. Our programme focuses largely on systemic therapy and relapse prevention, and cognitive behavioural therapy and motivational interviewing can also form part of the treatment. The fellows have different one-on-one sessions with their regular therapist every week.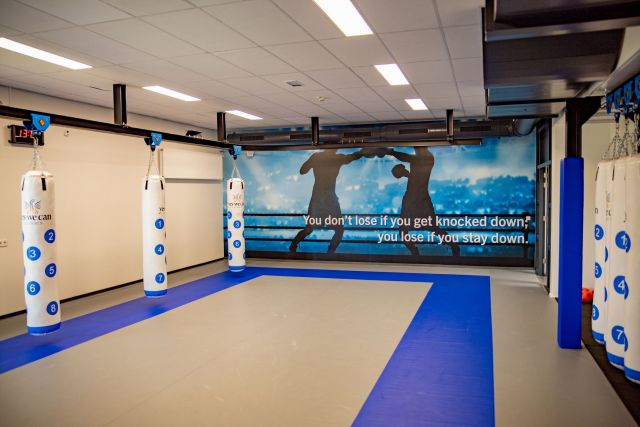 Unconditional support
Unconditional support and acceptance are the top priority for all our professionals. After all, we firmly believe that change can only take place in an atmosphere of warmth and trust. We do not shy away from confrontation. We hold up a mirror to the fellows.
Impulsive behaviour and medication
Fellows may already be taking medication before they come to our clinic, for example, Methylphenidate or Benzodiazepines, which are used to relieve symptoms such as 'restlessness'. However, we believe in treatment without medication because we want to treat 'the actual symptoms'. By this we mean the fellow's actual pain. That is why we strive to reduce any medication that the fellows are already on to zero or to as little as possible during treatment.
Responsible phasing out
This phasing out takes place under the watchful eye of our psychiatrists. The safe climate at Yes We Can Youth Clinics, the positive environment and the entire treatment team that is present 24/7 to motivate, support and confront the fellows, where necessary, all ensure that the withdrawal or discontinuation of medication is usually successful. After they have left the clinic, these fellows are often able to cope with much less medication, or even none at all.
Contact us
Yes We Can Youth Clinics can effectively treat teenagers and young adults who are suffering from a wide variety of mental health issues. If you have any questions, any at all, you can always contact us. We cannot stress enough that we are always there for you, whether you sign up for a treatment in our clinic or not.
You can reach us by phone from Monday to Friday from 9:00 a.m. to 10:00 p.m. and on Saturday and Sunday from 10:00 a.m. to 4:00 p.m. (GMT +1) via phone number: +31 (0)85 02 01 222. After business hours – weekdays after 6:00 p.m. and on the weekends – your call will be forwarded. Please note that it might take longer than usual to answer your call. If we cannot answer the call right away, please leave a message and we will call you back as soon as possible. You can also fill in our contact form.
Register for an intake interview
Would you like to register a teenager or young adult (aged 13-25) for a treatment at Yes We Can Youth Clinics? Please fill in our intake form and we will contact you to schedule a personal intake interview.
Intake form