Eating disorders can develop during any stage in life but typically appear during teenage years or young adulthood. Disorders are either physical (irregular hormone functions, genetics) or psychological (low self-esteem, negative image). The cause can be contributed to disturbed family relations, traumas, cultural dictation, peer pressure (for example to perform well at school), stressful transitions in life or professions requiring thin bodies (modelling, ballet), etc. Most common forms of eating disorders are classified as Anorexia (unrealistic perception of the body, obsessive fear of weight gain), Binge Eating (compulsive overeating, risk of obesity) and Bulimia (binge eating in combination with vomiting and/or excessive exercise).
Do you think your child might have or develop an eating disorder? Get to know the symptoms first.
Symptoms of Eating Disorders:
Constant weight fluctuations

Obsession with calories and food

Hiding food, eating secretly

Depression or lethargic state

Antisocial behaviour

Chronic nausea, vomiting, headaches

Depression
Do you recognise one or more of these signs? Request an intake interview today.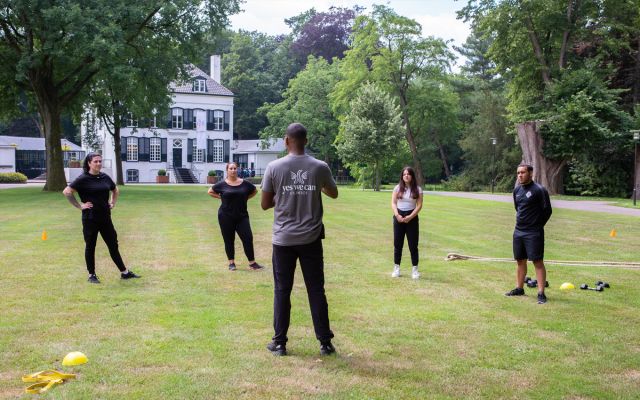 The treatment of eating disorders
At Yes We Can Youth Clinics we treat teenagers and young adults so they can overcome their eating disorder. We help them to live and function in society in a pleasant way again, by slowly breaking down the wall they have built around themselves. This way, the teenagers and young adults learn how to work on a beautiful future.

Yes We Can Clinics strives to reduce any medication that the youngster receives to zero or as little as possible during the treatment.
Contact us
Yes We Can Youth Clinics can effectively treat teenagers and young adults who are suffering from a wide variety of mental health issues. If you have any questions, any at all, you can always contact us. We cannot stress enough that we are always there for you, whether you sign up for a treatment in our clinic or not. You can reach us by phone from Monday to Friday from 9:00 a.m. to 10:00 p.m. and on Saturday and Sunday from 10:00 a.m. to 4:00 p.m. (GMT +1) via phone number: +31 (0)85 02 01 222 After business hours – weekdays after 6:00 p.m. and on the weekends – your call will be forwarded. Please note that it might take longer than usual to answer your call. If we cannot answer the call right away, please leave a message and we will call you back as soon as possible. You can also fill in our contact form.
Register for an intake interview
Would you like to register a teenager or young adult (aged 13-25) for a treatment at Yes We Can Youth Clinics? Please fill in our intake form and we will contact you to schedule a personal intake interview.
Contact us