A residential treatment at Yes We Can Youth Clinics is truly a 'once-in-a-lifetime' experience. Like we promise in our treatment video, we will be there for your child, for you and for the rest of the family, right by your side, listening and helping. Unconditionally. Like we did for thousands of other 13 to 25 year olds suffering from mental health issues, addictions and behavioural problems and their families before you. Our treatment team will do everything it takes to help realise permanent change. Both fellows and parents/carers will learn everything they need to know about the nature and impact of their behaviour. The future will be discussed extensively. How to plan, spend and use your time? What are the goals in life? What to do when facing difficulties? Together we will search for answers during a highly intensive 10-week programme.
Sports and Outdoor Activities
Besides the many group and individual therapy sessions, fellows will challenge their own capabilities by participating in intensive daily sports and outdoor activities. These activities focus on responsibility, respect, setting personal boundaries, discipline and team-building. Our teens and young adults practice their social skills and learn to develop new close friendships. In addition, they learn to recognise self-destructive patterns. Through various challenging activities, participating in group and intensive individual therapy sessions, fellows strengthen their sense of self-esteem and their self-destructive behaviour will gradually disappear.
Accomodation
Yes We Can Youth Clinics is situated in a glorious 13th century castle, set within 17 acres of stunning nature. The castle holds 10 luxurious double bedrooms, all equipped with en-suite facilities (bath/shower), private lockers and super comfortable beds. The view from each room is just amazing. Roommates are hand-picked by our therapeutic specialists. In general, new arrivals share rooms with example fellows who reside in their final weeks of treatment. They help new fellows to settle in and find their way. A warm welcome and instant connectivity immediately eliminates feelings of fear, frustration, anger, resentment and all other emotions that may erupt upon arrival. Obviously, boys and girls dorms are separated and 24/7 supervised. It simply is impossible to go into a neighbouring room. Yes We Can is very much aware of gender identity issues that may come into play and will always make sure each individual feels safe and respected. Last but not least, sharing a room also means sharing stories. Roommates really look after each other, a crucial element in any kind of recovery. During the full 10 weeks, Yes We Can is your safe harbour.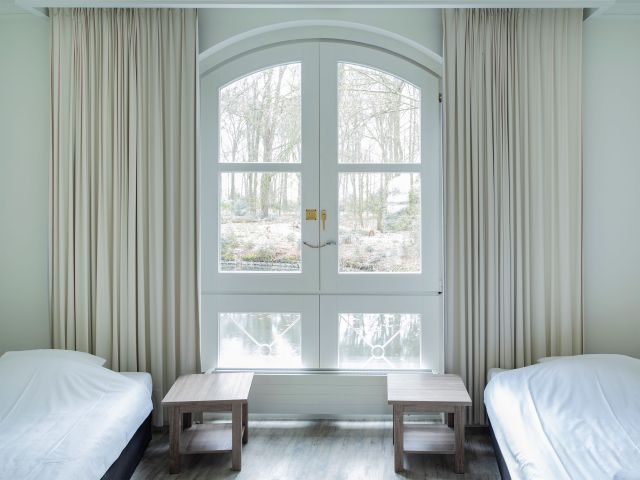 Unique Approach
The unique aspect of Yes We Can Youth Clinics is the combination of intensive therapy, sports and outdoor activities. Structure is provided constantly, in a personal, warm manner in which our fellows discover the nature of their behavioural problems. Group sessions are organised in the morning and individual sessions in the afternoon, supplemented by sports and outdoor activities. Every week, experts by experience are invited to share their life stories. These stories, which can be intense and powerful, inspire our fellows to think, reflect and face the consequences of their behaviour. Fellows also are responsible for domestic chores, always supervised by one or more members of staff. Every evening ends with an end-of-day closing ceremony. This ritual is used to end and evaluate the day programme and to communicate the programme for the next day. Daily multi-disciplinary meetings ensure that the youth coaches are also fully aware of our fellows' development and progress. The sports and outdoor activities have a therapeutic significance, so progress also is reported daily to the entire team. Read more about our unique approach.
Contact
Yes We Can Youth Clinics can be reached by phone from Monday to Friday from 9:00 a.m. to 10:00 p.m. and on Saturday and Sunday from 10:00 a.m. to 4:00 p.m. (GMT +1) via phone number: +31 (0)85 02 01 222. You can also fill in our contact form.
Contact us