What is trauma?
Trauma is the psychological damage that occurs when someone has experienced an extremely distressing, radical event. It can be the result of one single event, but it can also be an accumulation of several overwhelmingly nasty experiences over a longer period of time. The memories and the intensely strong emotions that are associated with this distressing experience keep coming back and are not processed. This has major consequences for everyday life.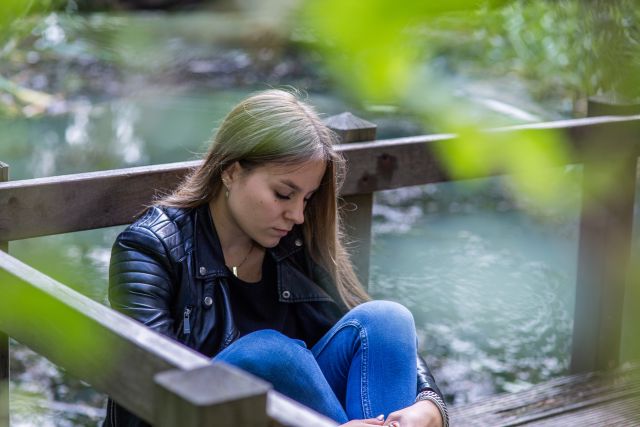 What is PTSD?
A Post-Traumatic Stress Disorder (PTSD) is a direct result of trauma. Distressing experiences keep invading someone's thoughts or dreams. The body and mind are on constant alert to danger that is no longer there. This creates serious tension and leads to severe shock reactions. It also feels as if the person is reliving these dreadful events over and over again.
PTSD also occurs in young people and young adults, who may have experienced all kinds of atrocious things, for example, sexual abuse, assault, the loss of a loved one, bullying, (domestic) violence or an accident. Young people who have had to deal with distressing situations, like 'sexting', for example, can also suffer from trauma. These young people repeatedly relive these events, and this makes them feel scared, stressed and irritable. They do everything in their power to avoid the places or people associated with the distressing situation. Often they withdraw, isolating themselves, and losing control over their everyday lives.
At Yes We Can Youth Clinics, we have a lot of experience with (childhood) trauma and the problems that often play a role at the same time, such as an anxiety disorder and addiction issues. Step by step, we help these young people to get their lives back on track and to regain confidence in themselves and in the future. Our multi-disciplinary team is available 24/7 to provide all the necessary support and guidance.
Characteristics and Symptoms of Trauma / PTSD
Young people with PTSD experience a lot of tension and stress. They are constantly plagued by re-experiences invading their thoughts, dreams and / or nightmares. They also avoid the things that remind them of the traumatic event(s). Because they are so preoccupied with their trauma, they are sometimes apathetic about other things. They are less interested in activities that they previously enjoyed. Often, they are also tired and irritable, always feeling rushed, and they have difficulty concentrating. This is often accompanied by increased blood pressure, heart rate and respiratory rate.
Young people who are struggling with a trauma are often no longer able to function properly at home or in society, thus developing social problems. These young people try to 'numb out' by turning to drugs, alcohol or excessive gaming, for example. By doing this, they try to make themselves feel better, while their problems only get worse.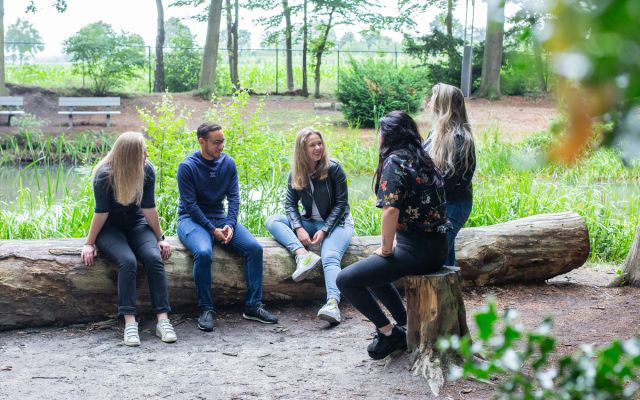 Treatment of trauma / PTSD
At Yes We Can Youth Clinics, we help young people, whom we call 'fellows', to recover from their trauma so that they can live and function in society again in a meaningful and fulfilling way. During a ten-week intensive treatment programme at our clinic, we teach these fellows how to deal with their trauma and process it.
Recognition
In group sessions, the fellows share their stories and give each other feedback. Often they have experienced similar things, so there is a lot of recognition. Group sessions are led by experience experts who, like the fellows, have also had similar problems themselves. They understand better than anyone what the fellows are going through, and they know the right questions to ask. Recognition makes fellows realise that they are not alone. It gives them strength to sustain the intensive treatment.
Sports and games are also part of the treatment. The daily sports and outdoor activities contribute to the well-being and learning process of the fellows. The underlying problems are addressed during individual therapy, including talk therapy and cognitive behavioural therapy. Step by step, we help the fellows learn how to cope with their trauma, to process it and give it a place, and to learn to deal with it. Fellows have a minimum of three one-on-one sessions with their regular therapist every week.
Together with the family
We work closely with the fellow's family. We offer a special counseling and therapy programme for parents. They are given tools to be supportive and to avoid relapse, so that the fellow can maintain and further strengthen the path to recovery once he / she has left the clinic. In this way, we work together on recovery.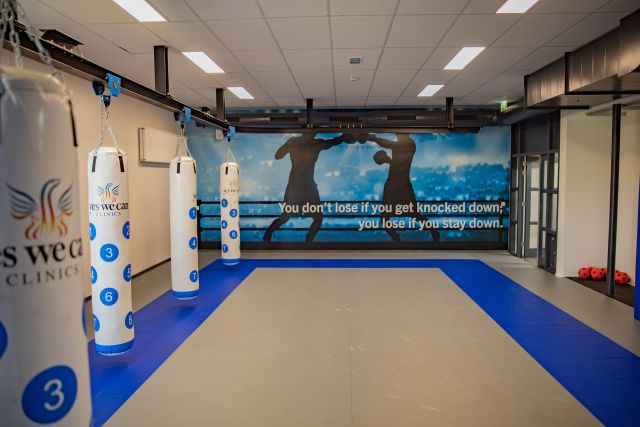 Trauma / PTSD and medication
The young people who come to us may have been prescribed medication before, for example medicines for anxiety, such as SSRIs (selective serotonin reuptake inhibitors).
At Yes We Can Youth Clinics, we strive to reduce any medication that the fellows are already on to zero or to as little as possible during treatment. Our aim is to treat 'the real fellow', instead of the fellow who is under the influence of medication.
Phasing out medication is done under the strict guidance of our psychiatrists, together with the help and support of the entire treatment team. The safe climate, the positive environment and our continued support ensure that the withdrawal of medication is usually successful. Even after the fellow has left the clinic, medication is often hardly necessary anymore, if at all.
Contact us
Yes We Can Youth Clinics can effectively treat teenagers and young adults who are suffering from a wide variety of mental health issues. If you have any questions, any at all, you can always contact us. We cannot stress enough that we are always there for you, whether you sign up for a treatment in our clinic or not.
You can reach us by phone from Monday to Friday from 9:00 a.m. to 10:00 p.m. and on Saturday and Sunday from 10:00 a.m. to 4:00 p.m. (GMT +1) via phone number: +31 (0)85 02 01 222. After business hours – weekdays after 6:00 p.m. and on the weekends – your call will be forwarded. Please note that it might take longer than usual to answer your call. If we cannot answer the call right away, please leave a message and we will call you back as soon as possible. You can also fill in our contact form.
Register for an intake interview
Would you like to register a teenager or young adult (aged 13-25) for a treatment at Yes We Can Youth Clinics? Please fill in our intake form and we will contact you to schedule a personal intake interview.
Intake form