What is fear of failure?
Fear of failure can also be seen as a fear to feel ashamed. People who have fear of failure are motivated to avoid failure, not because they cannot cope with the emotions that come with failing, such as disappointment, anger and frustration associated with such experiences, but because they also feel deep shame because of failure.
Shame is a toxic emotion because instead of a bad feeling about our actions (guilt) or our efforts (regret), shame makes us feel bad who we are as persons. Shame comes to the core of our egos, our identities, our self-esteem and our sense of emotional well-being. The damaging nature of shame makes it urgently necessary for those who have a fear of failure to avoid the psychological threats associated with failure by finding unconscious ways to mitigate the consequences of a possible failure, for example by buying unnecessary new clothes for a job interview rather than reading the company - allowing them to use the excuse: "I just didn't have time to prepare completely".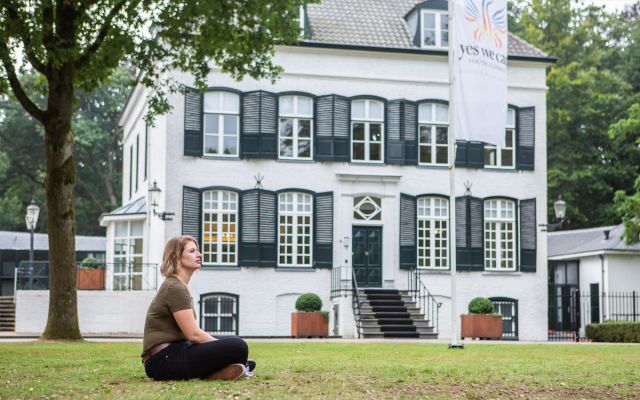 Treatment of fear of failure
At Yes We Can Youth Clinics we treat teenagers and young adults so they can overcome their fear of failure. We help them to live and function in society in a pleasant way again, by slowly breaking down the wall they have built around themselves. This way, the teenagers and young adults learn how to work on a beautiful future. Yes We Can Clinics aims to reduce any medication that the the teenager or young adult already receives to zero or as little as possible during the treatment.
Contact us
Yes We Can Youth Clinics can effectively treat teenagers and young adults who are suffering from a wide variety of mental health issues. If you have any questions, any at all, you can always contact us. We cannot stress enough that we are always there for you, whether you sign up for a treatment in our clinic or not. You can reach us by phone from Monday to Friday from 9:00 a.m. to 10:00 p.m. and on Saturday and Sunday from 10:00 a.m. to 4:00 p.m. (GMT +1) via phone number: +31 (0)85 02 01 222. After business hours – weekdays after 6:00 p.m. and on the weekends – your call will be forwarded. Please note that it might take longer than usual to answer your call. If we cannot answer the call right away, please leave a message and we will call you back as soon as possible. You can also fill in our contact form.
Register for an intake interview
Would you like to register a teenager or young adult (aged 13-25) for a treatment at Yes We Can Youth Clinics? Please fill in our intake form and we will contact you to schedule a personal intake interview.
Intake form