The effects of mental health issues
Teenagers and young adults suffering from mental health issues often get stuck at school, at work, in social contacts and in communicating within the family. Some of these young people run the risk of becoming isolated and ending up in a downward spiral. Psychological problems may manifest themselves in mood swings, extremely gloomy feelings, a negative self-image, little energy, fears, despair, no or little self-confidence, fear of failure and a feeling of emptiness. As parents, you feel less and less able to make real contact with your child. Well-intentioned advice or attempts to help your child encounter resistance or cause your child to withdraw even more, isolate and avoid contact.
A young person with psychological problems no longer knows how to escape this downward spiral. They feel there is no way out and they feel lethargic, completely alone and powerless. If this is the case, fleeing and isolating are not the right solutions.
Common mental health issues
We treat various mental health issues. Many of our employees are experts by experience and have had similar problems in the past and can therefore connect with our fellows in a unique way. Common mental health issues that we treat are:
The effects of mental health issues
Every teenager and young adult sometimes shows negative behaviour. Mental health issues however, often include long-term rebellious behaviour, anti-social behaviour and aggressive behaviour, and the inability to regulate emotions and feelings. This causes tantrums, irritability, lying, disobedience and contrary behaviour, which leads children and adolescents to run into problems at school, at home, at work or with their peers.
Learning to deal with mental health issues
The experienced and professional team of Yes We Can Youth Clinics can, together with the fellow, map out where the issues come from and what the underlying problems are. Together they will look for ways and possibilities to process this, make it open to discussion and learn to deal with it.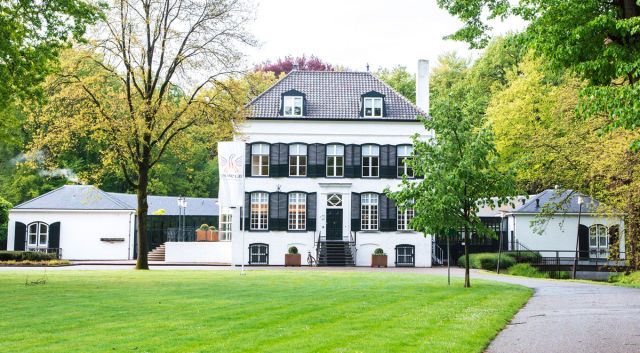 Treatment of mental health issues
We try to help every kind of problem and every young person by working together on development and recovery, even if it seems difficult or impossible. We find it important to treat young people in an environment that feels warm, loving and familiar, so they can recover and live the beautiful life that they deserve. Yes We Can Youth Clinics strives to reduce any medication that the fellow already receives to zero or as little as possible during the treatment.
Our treatment, step by step
Let us start by emphasizing that if you have any questions, any at all, you can always contact us. We cannot stress enough that we are always there for you, whether you sign up for a treatment in our clinic or not. You can reach us by phone from Monday to Friday from 9:00 a.m. to 10:00 p.m. and on Saturday and Sunday from 10:00 a.m. to 4:00 p.m. (GMT +1) via phone number: +31 (0)85 02 01 222. After business hours – weekdays after 6:00 p.m. and on the weekends – your call will be forwarded. Please note that it might take longer than usual to answer your call. If we cannot answer the call right away, please leave a message and we will call you back as soon as possible. You can also fill in our contact form.
You can register for an intake by filling in the intake form. As soon as we receive the registration, a Case Manager from Yes We Can Youth Clinics will contact you to schedule a personal intake.
After your initial contact with one of our Case Managers, we normally do get a pretty good picture about the current situation and what might be needed. Admission, however, can only take place after a full 4-hour assessment by our intake team consisting of a counsellor, psychologist and psychiatrist. During intakes, we appreciate the presence of at least one parent/carer. For legal and safety reasons, intakes are always done in the Netherlands.
Yes We Can Youth Clinics is truly a 'once-in-a-lifetime' experience. We will be there for your child, for you and for the rest of the family, right by your side, listening and helping. Unconditionally. Like we did for thousands of other 13 to 25 year olds and their families before you. Our treatment team will do everything it takes to help realise permanent change. Both fellows and parents/carers will learn everything they need to know about the nature and impact of their behaviour. The future will be discussed extensively. How to plan, spend and use your time? What are the goals in life? What to do when facing difficulties? Together we will search for answers during a highly intensive 10-week programme.
After completing the 10-week residential programme in the Clinic, fellows have to face the most critical phase of the treatment process. They have rebuilt self-confidence, are motivated again, feel more energetic and are ready to make new plans. At the same time, they are insecure because they may have changed, but their social environment has stayed the same. For that reason, it is essential they receive a great level of support during this period.
Register for an intake interview
Would you like to register a teenager or young adult (aged 13-25) for a treatment at Yes We Can Youth Clinics? Please fill in our intake form and we will contact you to schedule a personal intake interview.
Intake form