What is borderline?
Borderline is a personality disorder, also referred to as Emotion Regulation Disorder (ERS), that is more common in women than in men. It often manifests itself for the first time between the ages of 18 and 25. People with a borderline personality disorder encounter disappointments time and time again in their lives. People with this disorder cannot handle their emotions properly: they often feel unstable and they frequently suffer from (severe) mood swings. This creates difficulties in everyday life and in relationships with others.
Borderline and other problems
Since they react differently from others, young people with borderline often feel misunderstood, lonely and empty, even when they are in a group. They often fail to form close relationships and think in terms of extremes ('black or white'). It is either 'all or nothing'.
At Yes We Can Youth Clinics, we have a lot of experience with personality disorders and their backgrounds, such as identity problems and low self-esteem issues. We see that the borderline personality disorder is often associated with a depression, anxiety disorder or eating disorder. Susceptibility to addiction also plays a role and we see young people with borderline suffering from self-harming behaviour (self-mutilation).
Step by step, we help these young people to get their lives back on track and to regain confidence in themselves and in the future. Our multi-disciplinary team is highly committed to these young people and is available 24/7 to provide all the necessary support and guidance.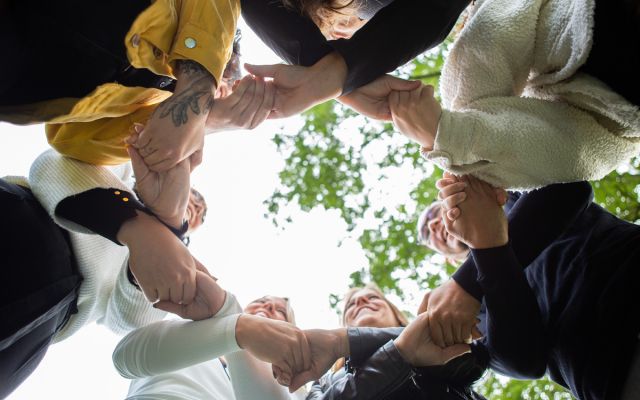 Characteristics and symptoms of borderline
As with many conditions, there is not just one comprehensive description of borderline. Here is a list of characteristics that often occur:
emotional instability;
low self-esteem;
unpredictable reactions: sometimes quick to unreasonable anger, sometimes insensitive;
fear of abandonment;
unstable relationships (attraction / rejection);
impulsivity and self-destructive behaviour, such as spending too much money and using addictive substances;
mood swings, symptoms of depression;
tendency to self-harm (self-mutilation by cutting, scratching, pinching or burning, for example).
Young people with borderline constantly experience changes in their mood, thoughts and behaviour. They are often impulsive, think in terms of black and white, and react in an extreme way. This often makes it difficult for these young people to maintain good personal contacts, to go to school or to work.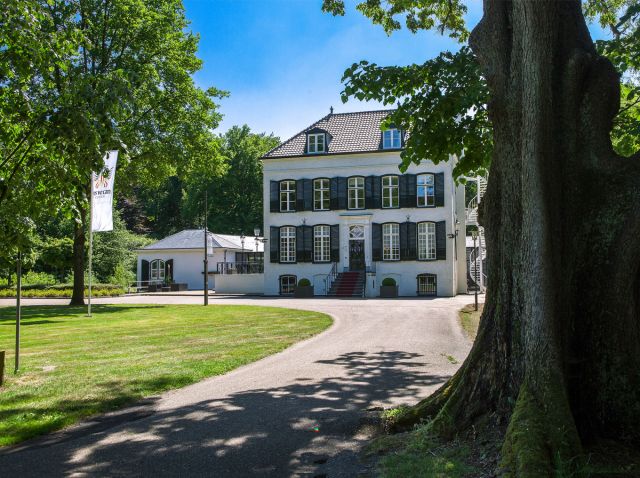 Treatment of borderline
At Yes We Can Youth Clinics, we help young people learn how to cope with borderline, so that they can have a positive outlook on life again and can participate in society in a meaningful and fulfilling way. The treatment consists of a ten-week programme in our clinic and an aftercare programme, Yes We Do, which lasts approximately ten weeks. The young people often work in groups, but we also find that individual guidance is very important.
Group process and individual therapy
In group sessions, the young people share their stories and give each other feedback. They learn that they are not alone, and that their peers are also struggling with similar issues. They also learn that the experience experts have also experienced the same sorts of problems. This leads to a lot of recognition. Thanks to the dynamics of the group, these young people are given the will and the strength to change.
The underlying background of the problems is discussed during one-on-one sessions with the regular therapist. What is the pain behind it? How does this affect him / her? And what is needed for a positive future? We use various forms of therapy, such as cognitive behavioural therapy, emotion regulation training and motivational interviewing.
Systemic Therapy
We also pay a lot of attention to the fellow's family. We offer a coaching and counselling programme for parents. This programme help the family learn how to be supportive. Naturally, there is also room for questions, such as: What is my son or daughter experiencing at the clinic? After the treatment at the clinic, how can we continue to support his / her recovery?
With our intensive treatment, we want to offer young people and their loved ones a completely new perspective. This is what we strive for every day.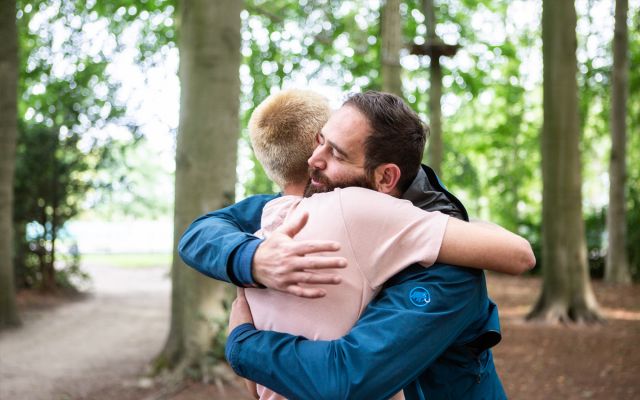 Borderline and medication
The young people who come to us may have been prescribed medication in the past, for example, anti-depressants such as SSRIs (selective serotonin reuptake inhibitors) or mood stabilisers, to relieve symptoms (including mood swings).
At Yes We Can Youth Clinics, we strive to reduce any medication that the fellows are already on to zero or to as little as possible during treatment. We want to treat the symptoms as they really are, in other words, treating the young person with all his / her pain. We believe that the various drug-free forms of therapy can fully empower young people again.
Responsible phasing out
The reduction of medication is done under the strict guidance of our psychiatrists and with the help and support of the entire treatment team. The safe treatment climate at Yes We Can Youth Clinics, the positive environment and the entire treatment team that is present 24/7 to motivate, support and confront the fellows, where necessary, all ensure that the withdrawal of medication is usually successful. Even once the fellow has left the clinic and continues to work on recovery, medication is often hardly necessary anymore, if at all.
Contact us
Yes We Can Youth Clinics can effectively treat teenagers and young adults who are suffering from a wide variety of mental health issues. If you have any questions, any at all, you can always contact us. We cannot stress enough that we are always there for you, whether you sign up for a treatment in our clinic or not.
You can reach us by phone from Monday to Friday from 9:00 a.m. to 10:00 p.m. and on Saturday and Sunday from 10:00 a.m. to 4:00 p.m. (GMT +1) via phone number: +31 (0)85 02 01 222. After business hours – weekdays after 6:00 p.m. and on the weekends – your call will be forwarded. Please note that it might take longer than usual to answer your call. If we cannot answer the call right away, please leave a message and we will call you back as soon as possible. You can also fill in our contact form.
Register for an intake interview
Would you like to register a teenager or young adult (aged 13-25) for a treatment at Yes We Can Youth Clinics? Please fill in our intake form and we will contact you to schedule a personal intake interview.
Intake form