Cannabis is an underestimated drug. A young person is addicted to cannabis if he or she is physically or mentally dependent on it, his or her life revolves around getting high and he or she cannot stop or reduce the use of cannabis. A cannabis addiction is often underestimated.
Effects of excessive smoking
Side effects that can occur due to smoking cannabis include anxiety, dizziness, restlessness, memory problems, palpitations and after prolonged use, depression. Young people who smoke excessively for a longer period of time will notice after some time that cannabis use is not easily combined with study or work. Because the cannabis addiction has developed progressively however, addicts often remain stuck in the daily use of cannabis or hash.
Causes of cannabis addiction
A cannabis addiction can have several causes. For example, the young person may have experienced a negative event in the past (such as sexual abuse or abuse) or negative social events (such as bullying). Both can result in trauma. Such a cause is often the underlying problem and the use of drugs such as cannabis is in many cases a way to escape reality. It is also common for young people to take 'self-medication' by smoking cannabis. This often occurs when he or she suffers from ADHD. Smoking weed gives a lot of peace of mind, which young people with ADHD cannot get to in other ways. Sometimes, however, it can also be the case that a young person is "simply addicted", without any identifiable cause.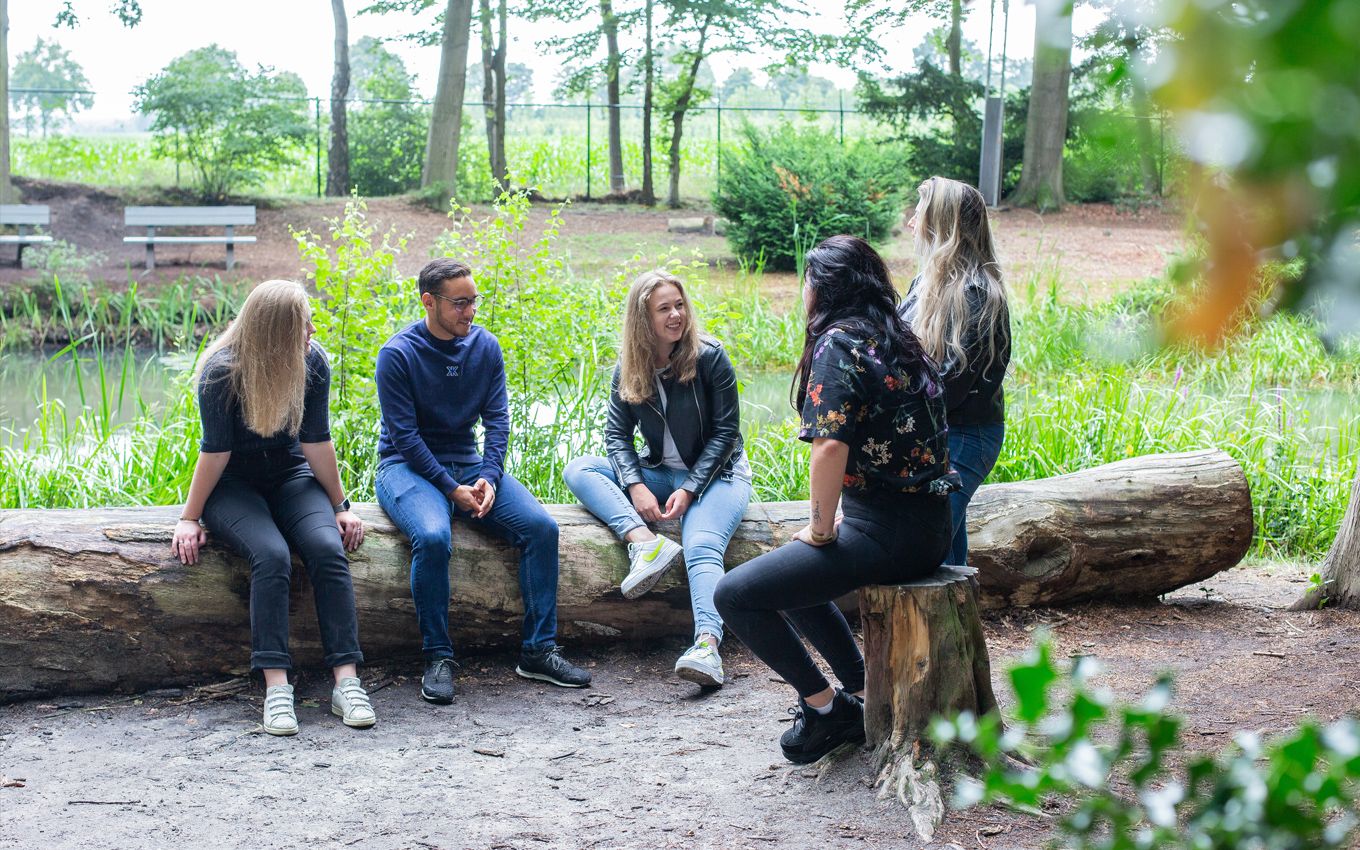 Treatment of a cannabis addiction
At Yes We Can Youth Clinics we help teenagers and young adults to overcome their cannabis addiction and to live and function in society in a pleasant way. We help young people with an addiction to slowly demolish the wall they have built, to leave their destructive life behind them forever and to face a bright future. Yes We Can Youth Clinics strives to reduce any medication that the teenager or young adult already receive to zero or as little as possible during the treatment.
Contact us
Yes We Can Youth Clinics can effectively treat teenagers and young adults who are suffering from a wide variety of mental health issues. If you have any questions, any at all, you can always contact us. We cannot stress enough that we are always there for you, whether you sign up for a treatment in our clinic or not. You can reach us by phone from Monday to Friday from 9:00 a.m. to 10:00 p.m. and on Saturday and Sunday from 10:00 a.m. to 4:00 p.m. (GMT +1) via phone number: +31 (0)85 02 01 222. After business hours – weekdays after 6:00 p.m. and on the weekends – your call will be forwarded. Please note that it might take longer than usual to answer your call. If we cannot answer the call right away, please leave a message and we will call you back as soon as possible. You can also fill in our contact form.
Register for an intake interview
Would you like to register a teenager or young adult (aged 13-25) for a treatment at Yes We Can Youth Clinics? Please fill in our intake form and we will contact you to schedule a personal intake interview.
Intake form