Does my child suffer from a sex addiction?
Sex addiction is a widely underestimated issue and of growing concern worldwide. Many therapists acknowledge long term physical and psychological damage are at risk, particularly since the brain is still in development until the age of 25. Young sex addicts also develop a distorted view on relationships and intimacy.
The act of sex is not always the underlying factor of the addiction. Sex can be regarded as a thrill, a way out of bullying or even a way to try and generate some sense of belonging. For example, young people may use their bodies as a quick fix to compensate for a low self-esteem. When viewing pornography, the brain releases large amounts dopamine, the same chemical that drives reward-seeking behaviour in substance addictions.
Do you think your child might be addicted to sex or pornography? Do you believe he/she displays abnormal sexual behaviour? Get to know the symptoms first: depression, aggression, avoiding direct contact with loved ones (shame), lying, tiredness, etc.
Sexual addictions may include:
Pornography

Prostitution

Sadistic or masochistic behaviour

Indecent exposure

Excessive masturbation or fantasy

Exhibition/voyeurism

Other compulsive sexual pursuits
Do you recognise one or more of these signs? Request an intake interview today.
Treatment of a sex addiction
At Yes We Can Youth Clinics we help teenagers and young adults to overcome their sex addiction and to live and function in society in a pleasant way. We help young people with an addiction to slowly demolish the wall they have built around themselves, to leave their destructive life behind them forever and to face a bright future. Yes We Can Youth Clinics strives to reduce any medication that the teenager or young adult already receive to zero or as little as possible during the treatment.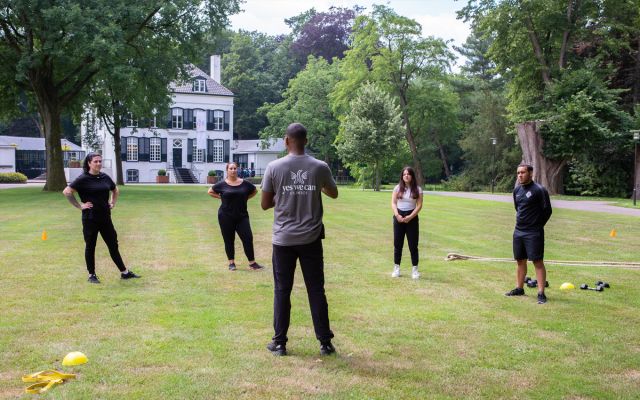 Contact us
Yes We Can Youth Clinics can effectively treat teenagers and young adults who are suffering from a wide variety of mental health issues. If you have any questions, any at all, you can always contact us. We cannot stress enough that we are always there for you, whether you sign up for a treatment in our clinic or not.
You can reach us by phone from Monday to Friday from 9:00 a.m. to 10:00 p.m. and on Saturday and Sunday from 10:00 a.m. to 4:00 p.m. (GMT +1) via phone number: +31 (0)85 02 01 222. After business hours – weekdays after 6:00 p.m. and on the weekends – your call will be forwarded. Please note that it might take longer than usual to answer your call. If we cannot answer the call right away, please leave a message and we will call you back as soon as possible. You can also fill in our contact form.
Register for an intake interview
Would you like to register a teenager or young adult (aged 13-25) for a treatment at Yes We Can Youth Clinics? Please fill in our intake form and we will contact you to schedule a personal intake interview.
Intake form