What is isolation?
Many young people sometimes have a day on which they prefer to lock themselves up for a while and have no one around them for a while. To isolate themselves. Telephone switched off, no internet or TV and no contact with the outside world. But sometimes, young people use isolation as a way to escape from negative experiences, unpleasant situations at school or at home. In this way they experience no obligations. They have no people around them who expect something from them. They do not have to be happy and cheerful when they are not. When a young person is alone and isolates himself, he or she may feel that everything is under control. This is called escape behaviour. It does not offer solutions; the problems, feelings of loneliness and uncertainty only get worse.
Effects of isolation
When a young person isolates him or herself from the outside world, his or her social life might suffer from this. Friendships begin to fade, which causes the person concerned wanting to isolate himself even more. A lot of unpleasant moments occur within the family, when someone tries to talk about it or tries to encourage the teenager or young adult to partake within family activities.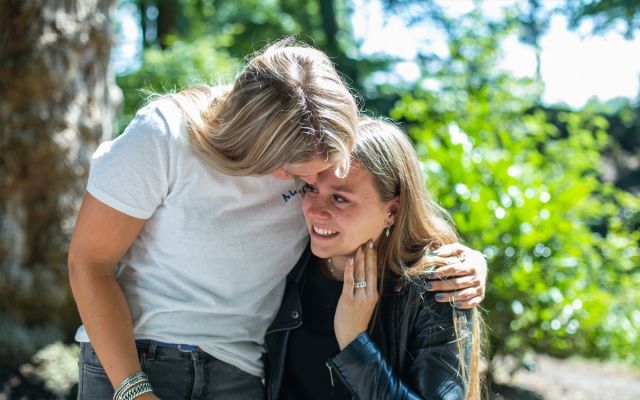 Treatment of isolation
At Yes We Can Youth Clinics, we help young people feel safe again and talk about their problems. Isolation can often successfully be treated. In the majority of cases, treatment of isolation will have a beneficial effect. By giving the teenager or young adult a lot of personal attention, by understanding his or her feelings and by communicating the positive sides of life, we can soon help these young people experience change. During the 10-week treatment our experienced team strives to reduce any medication that the teenager or young adult already receives to zero or as little as possible.
Contact us
Yes We Can Youth Clinics can effectively treat teenagers and young adults who are suffering from a wide variety of mental health issues. If you have any questions, any at all, you can always contact us. We cannot stress enough that we are always there for you, whether you sign up for a treatment in our clinic or not.
You can reach us by phone from Monday to Friday from 9:00 a.m. to 10:00 p.m. and on Saturday and Sunday from 10:00 a.m. to 4:00 p.m. (GMT +1) via phone number: +31 (0)85 02 01 222. After business hours – weekdays after 6:00 p.m. and on the weekends – your call will be forwarded. Please note that it might take longer than usual to answer your call. If we cannot answer the call right away, please leave a message and we will call you back as soon as possible. You can also fill in our contact form.
Register for an intake interview
Would you like to register a teenager or young adult (aged 13-25) for a treatment at Yes We Can Youth Clinics? Please fill in our intake form and we will contact you to schedule a personal intake interview.
Intake form