What is ASD?
Autism Spectrum Disorder (ASS) is the umbrella term for what used to be called Autistic Disorder or Classic Autism, Asperger's Syndrome and PDD-NOS (Pervasive Developmental Disorder Not Otherwise Specified). It concerns a 'range' of symptoms, in which the characteristics are manifested in various degrees in each individual.
People with Autism Spectrum Disorder experience the world in a different way. Processing information in the brain plays a role in this. They have difficulty in organising information and processing it into a large coherent whole. This makes it extremely difficult for them to understand what is going on around them. This creates all kinds of problems in everyday life.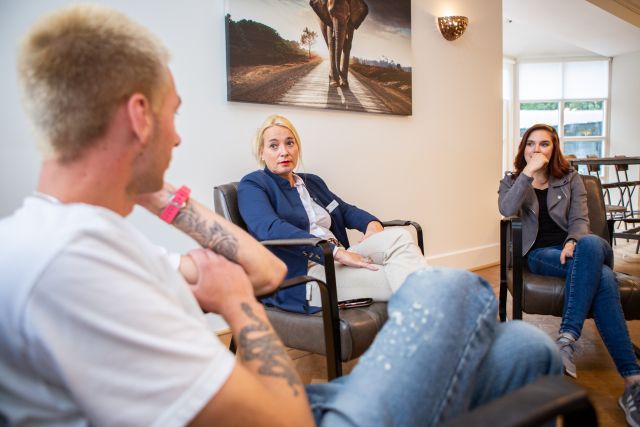 Autism Spectrum Disorder and young people
Usually problems on the autism spectrum are discovered before a child enters puberty. The signs often become apparent once children start school.
Children and young people with ASD sometimes feel so overloaded by everything that happens on a (school) day that they become overstimulated and out of balance. They do not oversee the day and find it difficult to deal with all the information and events.
At Yes We Can Clinics we have a lot of experience with ASD and other problems that can accompany it, such as ADD, ADHD, addictions and/or behavioural problems. We offer these youngsters warm and expert guidance, so they can face a positive future with confidence.
Signs and symptoms of ASD
Young people diagnosed with an autistic trait suffer more or less from:
Social interaction: often internalised, find it hard to communicate with others. It is also possible they claim or high-jack conversations.
(Non)-verbal communication: difficulties in recognising their own emotions or those of others, like anger, happiness or sadness. Some hardly talk and some talk a lot, unaware if the other party is really interested to listen or not.
Dealing with stimuli: they feel quickly overwhelmed by what is happening around them.
In addition, young people with ASD may have limited interests and may be completely absorbed in a particular activity, so that almost nothing else is paid attention to. This can be associated with repetitive behavior patterns. Young people also often have difficulty with sudden changes.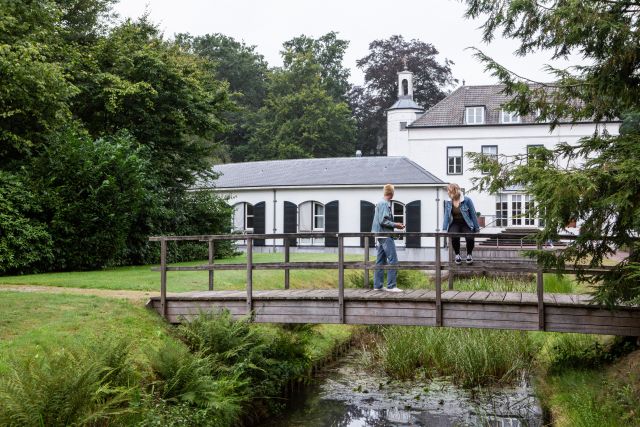 Treatment of Autism Spectrum Disorder
We specialise in dealing with multiple problems (co-morbidity) at Yes We Can Youth Clinics. Our intensive treatment programme helps young people cope with ASD and the other issues they face, so that they can look forward to a bright, new future. Warmth, sincere attention and involvement are central in our approach.
At Yes We Can Youth Clinics, we are available 24/7 to provide warm and professional guidance. We help young people, whom we call 'fellows', to deal with their problems and become empowered, so that they can function well in society again. We do not look at the 'labels' they have received in the past, but rather at their talents, qualities and possibilities. The clinical treatment programme lasts ten weeks. Our follow-up care programme continues to help and guide these young people in their recovery and further development. For example, finding a fulfilling way of life plays an important role.
Fellow Ben talks about his treatment at Yes We Can Youth Clinics
Recognition
An important part of the treatment takes place in groups. During group sessions, the fellows share their stories, giving each other feedback and setting personal goals. There is a lot of recognition during these sessions since both the fellows and the experience experts, who run them, have (had) similar problems. This recognition gives the fellows confidence and the will to continue.
Types of treatment
During the treatment, a lot of attention is focused on the fellow's family (systemic therapy). Parents follow our family coaching and counselling programme. Within the clinic, there are daily sports and outdoor activities where fellows work together, push boundaries and put their goals into practice. Behavioural therapy and skills training are also used in the treatment of ASD. The fellows have several one-on-one sessions every week with their regular therapist, who works closely with our other (care) professionals. In this way we always know how the fellows are doing and what they need.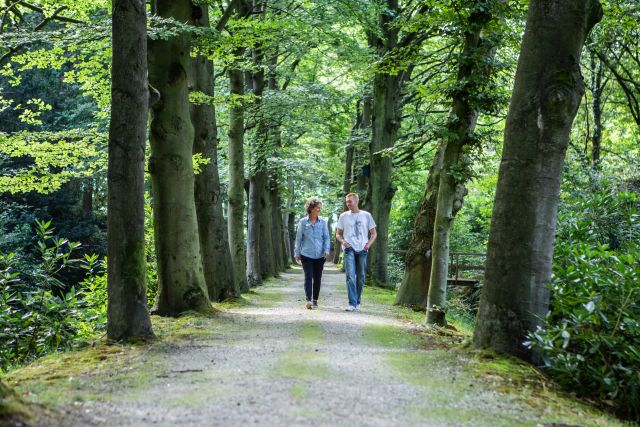 ASD and medication
Fellows may already be taking medication before they come to our clinic. For example, methylphenidate or dextroamphetamine may have been previously prescribed. However, here at Yes We Can Youth Clinics, we opt for treatment without medication. The idea behind this is that we want to treat 'the real fellow', instead of the fellow who is under the influence of drugs.
Responsible phasing out
We strive to reduce any medication that the fellows are already on to zero or to as little as possible during treatment. We do this carefully and accurately, under the watchful eye of our psychiatrists.
The safe treatment climate at Yes We Can Youth Clinics, the positive environment and the entire treatment team that is present 24/7 to motivate, support and confront the fellows, where necessary, all ensure that the withdrawal of medication is usually successful. Even once the fellow has left the clinic and continues to work on recovery, medication is often hardly necessary anymore, if at all.
Contact us
Yes We Can Youth Clinics can effectively treat teenagers and young adults who are suffering from a wide variety of mental health issues. If you have any questions, any at all, you can always contact us. We cannot stress enough that we are always there for you, whether you sign up for a treatment in our clinic or not. You can reach us by phone from Monday to Friday from 9:00 a.m. to 10:00 p.m. and on Saturday and Sunday from 10:00 a.m. to 4:00 p.m. (GMT +1) via phone number: +31 (0)85 02 01 222. After business hours – weekdays after 6:00 p.m. and on the weekends – your call will be forwarded. Please note that it might take longer than usual to answer your call. If we cannot answer the call right away, please leave a message and we will call you back as soon as possible. You can also fill in our contact form.