What are eating disorders?
People suffering from an eating disorder are obsessed with eating and their weight. The topic of food constantly gives rise to tension and fear, and it dominates their life. This largely affects the state of mind and daily functioning.
There are several types of eating disorders, namely anorexia nervosa, bulimia nervosa, binge eating disorder (BED), NOS eating disorder (combination of eating disorders), and orthorexia nervosa. Here is a brief description of these disorders:
Anorexia nervosa
Young people with anorexia nervosa try to suppress their appetite and hunger pangs throughout the day. They are afraid to gain weight and feel 'fat' while they are often already (under)weight. Their very limited intake of food is often accompanied by excessive exercise and can have serious consequences, which are sometimes life-threatening.
Bulimia nervosa
Bulimia nervosa is characterised by binge eating, interspersed with periods of eating (very) little, vomiting or using laxatives and/or excessive exercise. During a binge, large quantities of food are consumed in a short space of time, and the person has no control over this behaviour. After a binge, the person often feels guilty and experiences feelings of shame. Many young people with bulimia have a healthy weight, however, they are still very dissatisfied with this.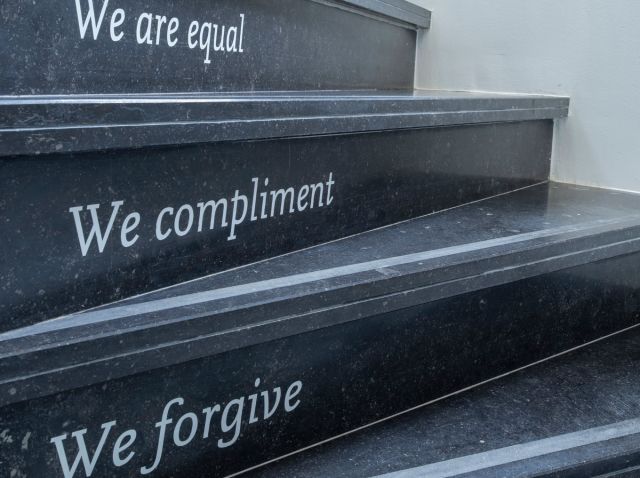 Binge eating disorder
Binge eating disorder (BED) is an eating disorder where a person consumes a large amount of food in a short time. This eating disorder is not always compensated, or to a lesser extent, by periods of diets, vomiting and excessive exercise as is the case with bulimia nervosa. BED often leads to an increase in weight and a risk of obesity.
Orthorexia nervosa
Someone with orthorexia nervosa is obsessively engaged in healthy eating. It starts out innocently, but gradually the person stops eating more and more types of food. This can lead to severe nutritional deficiencies. Orthorexia can eventually transition to anorexia.
NOS eating disorder
NOS (not otherwise specified) eating disorder is the most common eating disorder and is characterised by several features of other eating disorders, such as anorexia, bulimia, binge eating and orthorexia. This disorder is a combination of symptoms, but not all features of one specific diagnosis are evident. For example, someone with NOS binges on a regular basis, but less often than someone with bulimia or binge eating disorder. It can also include someone who meets all the criteria for anorexia but who is still menstruating. NOS is just as serious as the other eating disorders and requires expert treatment.
Eating disorders and young people
An eating disorder, also called food addiction, can develop at various stages in life, but usually occurs during the teenage years and in young adults. Young people with an eating disorder are frequently insecure, have a distorted body image and often have low self-esteem. All kinds of factors can play a role in this, such as someone's personality, the culture in which someone has grown up, pressure from the social environment, the influence of social media, a sport or profession that requires a thin body and traumatic emotional experiences.
Eating disorders are regularly associated with other issues, such as performance anxiety and depression. We specialise in multiple problems and help young people 24/7 to overcome their problems and to be able to continue life in a fulfilling way. Unconditional support, warmth and commitment are paramount.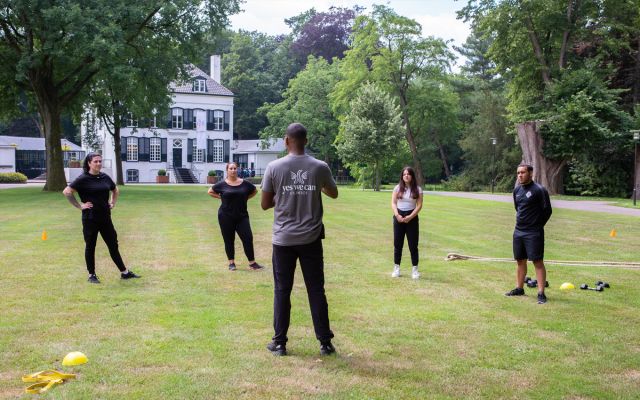 Treatment of eating disorders
At Yes We Can Youth Clinics we treat teenagers and young adults so they can overcome their eating disorder. We help them to live and function in society in a pleasant way again, by slowly breaking down the wall they have built around themselves. This way, the teenagers and young adults learn how to work on a beautiful future.
When treating an eating disorder, we first pay attention to the background of the problem. What is the underlying pain? Which obstructive thoughts and patterns play a role? Both the young people and their parents gain more insight into what is going on and how they can work on recovery.
Our multi-disciplinary team helps young people to achieve a lasting new perspective, where we support, motivate and confront the young people at the right time.
Dynamics of the group
During group sessions, the young people learn with and from each other. They share their personal experiences and give each other feedback. Many young people have the same problems and the experience experts who lead the sessions have also had similar problems. This ensures recognition and gives the young people the strength to change. Daily sports activities also focus on cooperation and putting goals into practice. Psycho-education and other joint educational approaches also contribute to creating awareness and the strength to change.
Individual therapy
Each young person has several sessions with their regular therapist every week. During these one-on-one sessions, the young person receives the personal guidance they require. Various forms of therapy, such as cognitive behavioural therapy, emotion regulation training and motivational interviewing are used.
Eating disorders and medication
The young people may already be taking medication before they come to our clinic. For instance, anti-depressants, such as SSRIs (selective serotonin reuptake inhibitors), may have previously been prescribed for certain types of eating disorders. However, at Yes We Can Youth Clinics, our goal is to treat 'the real person', instead of the person who is under medication.
Responsible phasing out
We try to reduce any medication that the person is already taking to zero or to as little as possible. This is done in a responsible manner, under the watchful eye of the psychiatrist.
The safe treatment climate at Yes We Can Youth Clinics, the positive environment and the entire treatment team that is present 24/7 to motivate, support and confront the young people, where necessary, all ensure that the withdrawal or discontinuation of medication is usually successful. After they have left the clinic, these young people are often able to cope with much less medication, or even none at all.
Contact us
Yes We Can Youth Clinics can effectively treat teenagers and young adults who are suffering from a wide variety of mental health issues. If you have any questions, any at all, you can always contact us. We cannot stress enough that we are always there for you, whether you sign up for a treatment in our clinic or not.
You can reach us by phone from Monday to Friday from 9:00 a.m. to 10:00 p.m. and on Saturday and Sunday from 10:00 a.m. to 4:00 p.m. (GMT +1) via phone number: +31 (0)85 02 01 222 After business hours – weekdays after 6:00 p.m. and on the weekends – your call will be forwarded. Please note that it might take longer than usual to answer your call. If we cannot answer the call right away, please leave a message and we will call you back as soon as possible. You can also fill in our contact form.
Register for an intake interview
Would you like to register a teenager or young adult (aged 13-25) for a treatment at Yes We Can Youth Clinics? Please fill in our intake form and we will contact you to schedule a personal intake interview.
Contact us