No Hidden Costs
Most addiction & mental healthcare centres do not publish their rates. We do, as we want to be transparent about the investment. No hidden costs, no surprises.
Insurance
We have in-network relationships with Insurance Brokers and Insurance Agencies like: gmmi, AP Companies, Henner, International SOS, CIGNA, afspa and GEO BLUE. These parties represent insurance companies like: AXA, Tricare, BUPA, BlueCross, Blue Shield, AETNA, Generali and United Health Care Global.
We also have a strong cooperation with and get reimbursed by many other insurance companies with whom we do not (yet) have a contract.
Please reach out to us to find out more about insurance coverage possibilities for our treatment programme.
Intensive treatment programme
Yes We Can Youth Clinics absolutely delivers the most intensive treatment programme for young people between 13 and 25 years old suffering from mental health issues, addictions and behavioural problems. We are also one of the few clinics to offer an extensive coaching and counselling programme for parents and carers. Following the 10-week residential treatment programme, we will devise a strong aftercare plan to ensure maximum treatment success.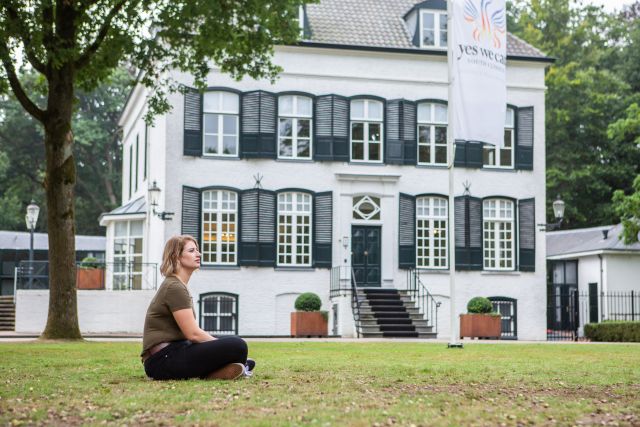 Our team consists of extremely passionate professionals, including BIG-registered therapists such as psychiatrists, psychotherapists, doctors and healthcare psychologists. In addition, we have psychologists, family therapists, experts by experience, youth/educational workers, socio-psychiatric nurses, educationalists, systemic therapists, nurses and youth coaches in our team to support and supervise the treatment process. A personal case manager and therapist will be the standard contact person for the parents of the fellow. To safeguard the highest standards of treatment in the safest environment you will find anywhere in the world, our healthcare professionals continuously look after 150 young people in our national and international clinic at any given time .
Pre-intake and introductory meeting in London:
€ 500 (refundable upon admission)
Pre-intake and introductory meeting with the fellow and family at home (in Europe):
€ 1000 (refundable upon admission)
Pre-intake and introductory meeting with the fellow and family at home (outside Europe):
Upon request (refundable upon admission)
Residential Clinical Care:
€ 6,900 per week
Counsellor Visitors Service:
€ 2,500 (refundable upon admission)
Aftercare:
Yes We Check-In no charge
Saturday Groups* €175 per week
Yes We Do Online €400 per week
Yes We Do 2-days* €750 per week
Residential Secondary* €3,000 per week
* At present, only available in London and provided by one of our partners.
Bespoke Aftercare:
Available upon request
The costs of your trip to reach the Yes We Can Youth Clinics (flight/train tickets, petrol) are not covered. Similarly, the costs of overnight accommodations for parents during the family programme and other parent visits are not included. If you would like us to make all these arrangements for you, we would be happy to oblige and provide fully specified invoices of the costs.
In the event that medical problems occur during residential treatment that require hospital care, we will arrange treatment via your travel insurance or health insurance. If such treatment ends up involving costs that you need to pay, we will provide fully specific invoices of these costs.
Contact us
If you have any questions about the costs of our treatment programme, please feel free to contact us anytime at +31 (0)85 02 01 222 or fill in our contact form.
Contact form