Attention Deficit Disorder (ADD) has a lot of similarities with ADHD. The biggest difference between ADD and ADHD though, is behaviour. People with ADHD are generally busier and more present. People with ADD are quieter, say little and are often occupied with their own thoughts. In both forms it is difficult for the young person to concentrate.
Effects of ADD
Listening, concentrating and not being distracted can be difficult at times for all children, teenagers and young adults. Children or adolescents with ADD always suffer from this. ADD makes learning at school more difficult than it is for someone without ADD. Teachers often feel that they do not "get through" to someone with ADD. Teenagers and young adults suffering from ADD are often dreamy, have difficulty completing an assignment, withdraw into their own world, are easily distracted and can be completely absorbed in one thing (hyperfocus). This makes it sometimes difficult to make and maintain social contacts. At Yes We Can Youth Clinics, we also regularly see that young people with ADD try to calm their heads by taking self-medication, smoking cannabis or other drug use.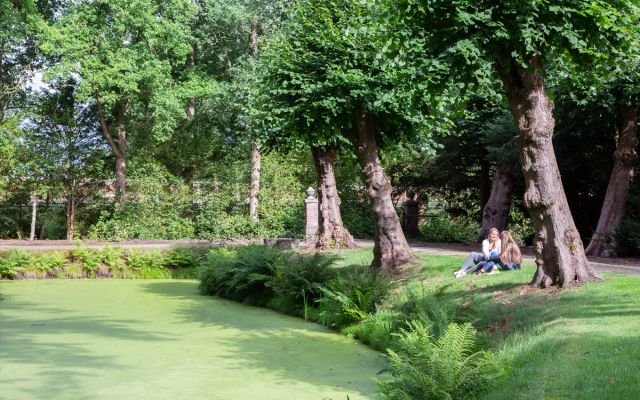 Treatment of ADD
At Yes We Can Youth Clinics we help young people to overcome ADD and to live and function in society in a pleasant way. We do not look at the 'stamps' that young people were given in the past or at the things that young people 'cannot do' or 'do wrong', but rather at their talents and qualities. Yes We Can Clinics aims to reduce any medication that the young people already receive to zero or as little as possible during the treatment.
Care is important because these young people and young adults have an increased risk of depression or problematic substance use.
Contact us
Yes We Can Youth Clinics can effectively treat teenagers and young adults who are suffering from a wide variety of mental health issues. If you have any questions, any at all, you can always contact us. We cannot stress enough that we are always there for you, whether you sign up for a treatment in our clinic or not. You can reach us by phone from Monday to Friday from 9:00 a.m. to 10:00 p.m. and on Saturday and Sunday from 10:00 a.m. to 4:00 p.m. (GMT +1) via phone number: +31 (0)85 02 01 222. After business hours – weekdays after 6:00 p.m. and on the weekends – your call will be forwarded. Please note that it might take longer than usual to answer your call. If we cannot answer the call right away, please leave a message and we will call you back as soon as possible. You can also fill in our contact form.
Register for an intake interview
Would you like to register a teenager or young adult (aged 13-25) for a treatment at Yes We Can Youth Clinics? Please fill in our intake form and we will contact you to schedule a personal intake interview.
Intake form